I like what Evan Carmichael home page telling us, Believe in yourself that you can make a different in your life and also in this world. If you want to hear what he said, visit http://www.evancarmichael.com for this amazing speech.
Wonderful message! I love it!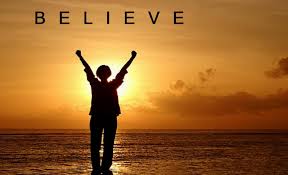 Believe, is a very powerful word that we can use to improve our brain power. It is highly motivation and lead us to build very strong confidence in ourselves. The emotional feeling it evolve within our brain help us to think ways to achieve what we dream of to be and encourages to take on those events which we dare not to most of the times.
It is with this word Believe that I decided to create my online business to achieve my dream of becoming own boss and decide what I can do, what to do, when to do, how to do, who to do with, etc. Exciting isn't it? From now on, there is no barrier to stop you from doing what you wish to do. No obstacle to hinder you. You can do what you want to do. 24 hours a day and anywhere you want. You can do it at home, which is the most ideal and comfortable place you will feel.
With internet expanding globally each second, every moment there are people accessing the net. That is huge opportunity for you to tap on. No border to stop you. No custom to clear. You can communicate with anybody in this world, at every moment.

Believe me! This excite me all the times and this make me believe that online business is the right business to come in. Do not hesitate. You can visit my other website at http://onlinebusinessfor50.com/get-started which I have created to help anybody or people reaching 50 years old and more to realize their business goal, and live independently.